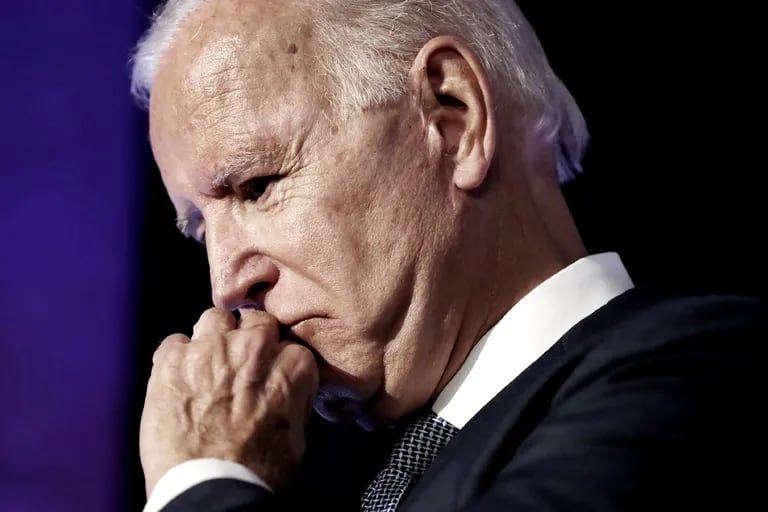 Department of Justice America (DOJ) More classified documents in the possession of that country's president, Joe Biden, were discovered this Saturday. The discovery was made at a home owned by the Democratic Party leader in Wilmington, Delaware.
More than a week of searching came lBiden's lawyers will find six other classified documents His lawyers discovered it almost three months later, from his time as vice president in the Presidential Library A small number of classified documents in their former offices en el Penn Biden Center en Washington.
President and First Lady Jill Biden was not home at the time of the raid. The couple spends the weekend at their home in Rehoboth Beach, Delaware.
So said Bob Bauer, the president's lawyer The FBI asked the White House not to comment on the matter before the search took place. He added that the FBI "had full access to the president's home, including personal handwritten notes, files, documents, folders, memorabilia, to-do lists, schedules and memorabilia spanning decades."
As mentioned CNN, the search for classified material lasted at least 12 hours. Bauer said, "The DOJ seized material it deemed appropriate, including six documents classified as classified material". Prosecutors "took personal handwritten notes from his years as vice president for further analysis," he added.
"Some of them come from the president's service in the Senate, others from his time as vice president," he explained. Those six items are in addition to items previously found at Biden's Wilmington home and his private office.
Attorney General Merrick Garland has appointed former Maryland federal prosecutor Robert Harr as special counsel to investigate any wrongdoing surrounding the Biden documents.
The issue is particularly vexing for Biden, who is considering a 2024 re-election bid. A few days ago, during a trip to California, he tried to downplay the case. "Listen, we found some misplaced documents (…) and immediately turned them over to the Department of Archives and Justice," the US president told reporters.
Former President Donald Trump, He, who has already announced his candidacy for the presidency in the upcoming elections, is being investigated for taking several boxes with classified documents to his residence in Florida.
The Justice Department says Trump took hundreds of classified documents with him when he left the White House in early 2021 and ignored requests for their return for months.
Biden has always sought to cooperate with the Justice Department investigation, though there are questions about the president's openness with the public.
With information from AP and AFP
Nation