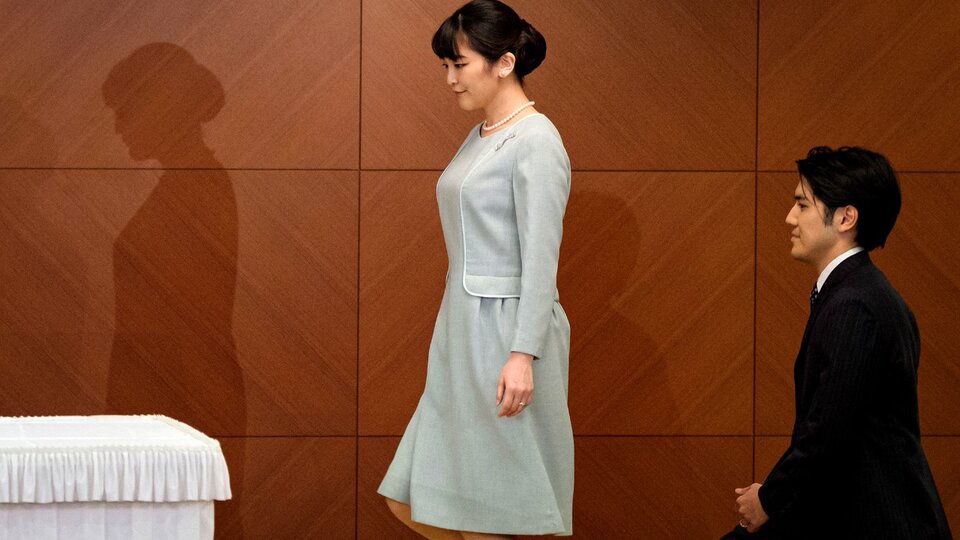 Princess Mako of Japan married Kei Komuro on Tuesday, Former college classmate. Thus, when she marries a man who does not belong to the royal family, the princess He formally left the Japanese imperial family.
"The wedding registration was presented to the town hall by an agency official at around 10.00 (1.00 GMT) this Tuesday," a spokesman for the Imperial Agency had already confirmed to Efe about the former princess' civil and informal marriage.
The law governing the Japanese Imperial House states Women cannot occupy the throne of Chrysanthemum And if they get married outside the royal family they will lose their noble status. Currently there Only three could have succeeded Emperor Naruhito: His brother, Prince Akishino (and Mako's father); His son-in-law, Prince Hisahito and his 85-year-old uncle, Prince Hitachi.
Mako's marriage Revived the debate over hereditary laws in the country. According to a survey conducted this year by NHK, Japan's public broadcaster – Most of the Japanese people agree to leave the tradition and agree to have a maternal emperor or empress To ensure a stable succession. However, the elite and Prime Minister Fumio Kishida are in favor of keeping the laws in place.
They both met with Mako Komuro in 2012 while studying at Tokyo International Christian University and announced their engagement in 2017. The marriage was scheduled for 2018, but a media scandal involving Komuro's mother's ex-partner was delayed.
The couple's relationship – which was closely followed by the local media – continued. Komuro traveled to New York in August 2018 to complete his law studies and returned to Japan in September this year for his wedding. The couple plans to move to the United States.