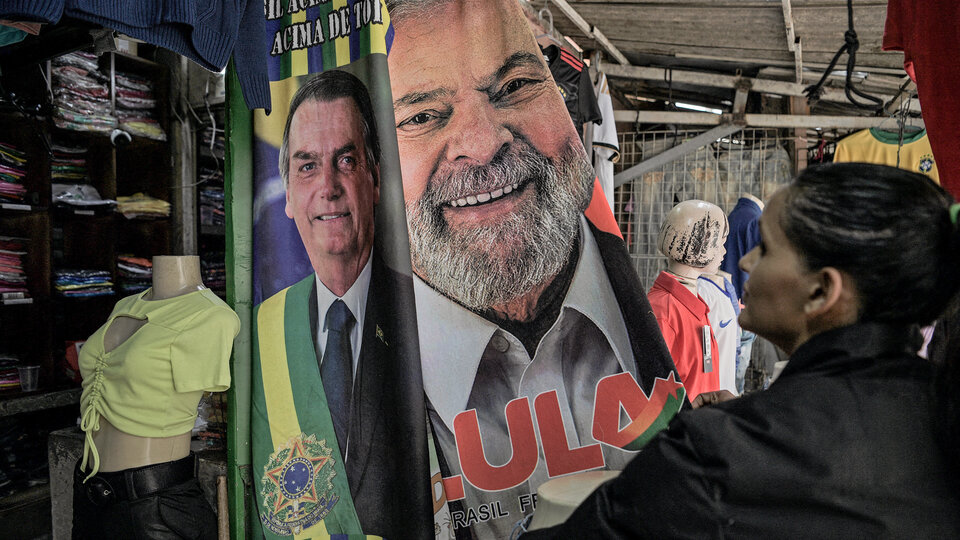 Former president and presidential candidate Luiz Inácio Lula da Silva defined himself as a left-wing citizen defending private property and the right to strike when he appeared on a popular program on the Bolsonaro channel SBT. In addition, he defended former President Dilma Rousseff, saying she did not commit financial crimes and describing her impeachment as a coup.
"I am a mechanical lathe operator. I consider myself a left-wing citizen and a refined socialist because I defend private property, freedom of association and the right to strike."Lula said this Thursday night on the program of Ratinho, a popular conservative TV host who is the father of Carlos Massa, the governor of Bolsonaro in the southern state of Parana.
In that interview, Lula said there was a need for reconciliation in labor relations. "This world is half crazy. If I'm an employee and ask for a fair raise, the company refuses, the boss gets nothing, the worker goes on strike, the police oppress the worker, the boss doesn't. That's why I want to make a more harmonious world. Make people happy again."President Lula said in the survey.
Lula claimed that former President Dilma Rousseff did not commit tax crimes (the technical reason for her ouster by a political investigation in 2016) and described her impeachment as a coup. The former president linked the event to an oil policy undertaken by the Workers' Party (PT) that raised royalties owed by companies to the government to 75 percent and funded super funds for health and education.
"We wanted to develop refineries, export derivatives and value-added products. We created funds by raising the royalty to 75 percent. All this ended up being a blow against Dilma."Lula said during the interview.
Ratinho, one of the television moguls and a close associate of Bolsonaro, admitted he made more money during the Lula years. "Your citizens lived well, ate picana, traveled and were happy. Many boarded airplanes for the first time, and the rich told me that airports had become bus stations."Lula said he would raise the minimum wage above inflation to speed up the cycle of public consumption to create more production in local industry.