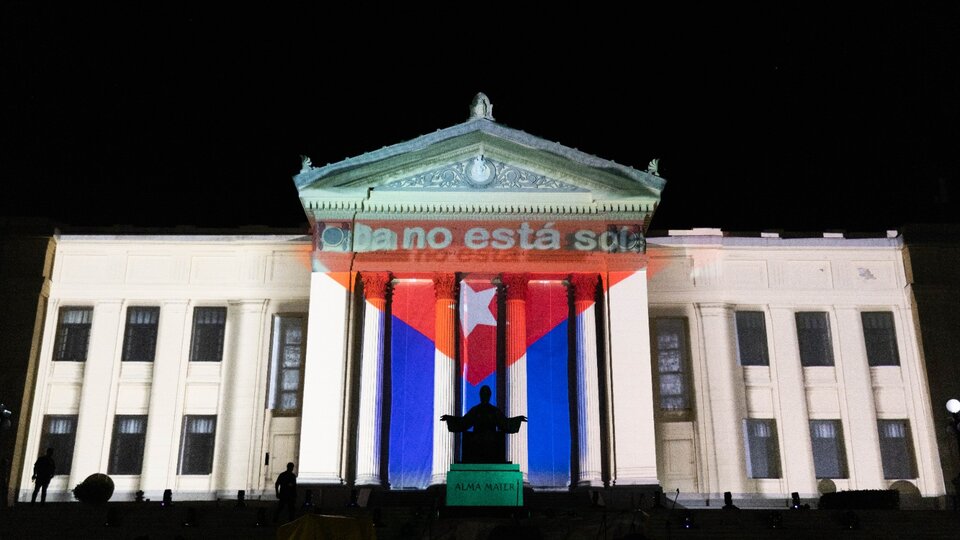 He Completion of the international term "Patria". This Friday is taking place as follows University of Havana With a recital by the legendary Cuban band son Buena Fe. Talk organized by the Union of Cuban Journalists (UPEC). It is in session from March 13. With the participation of dozens of international guests and more than 100 Cuban experts in information technology, political communication and political art.
An international conference discussed such prints Effects of the US embargo against Cuba on the digital space and proposals to "strengthen the skills and voice of people in the face of the culture war," published by Cubadebate.
María Fernanda Ruiz, director of digital communications at the Ministry of Culture, participated on behalf of Argentina and said the event could be defined as one of a kind. "Fought Against the Siege". Between March 13 and 14, the exchanges dealt with misinformation and hate speech.
The closing was scheduled for the same March 14, but was postponed until this Friday on the steps of the University of Havana due to bad weather. "I'll wait for you tonight on the steps. Patria 2023 ends with words and songs. They say there's no rain. But it's good if it rains in the end. The flaw that makes us! Let's sing with heavy rain" is the invitation of Cuban President Miguel-Díaz Canal.
A politico-cultural program featuring audiovisual producers, musicians and video artists has been organised. Description and national and international experts. Among the artists invited to the closing night will be Buena Fey, Encilla Cheche Group, DJ Reid and Sanara, Nelson Valdez, Iris Dio and Rodrigo Sosa.
The first edition of the talk was held last year at the Casa de las Americas. Adoption of a declaration He expressed solidarity and international commitment to Cuba, which has faced a policy of economic suffocation and a media blockade led by the US government.
In that case, the site has published CubePadThe tribute was paid on the 130th anniversary of the founding of the journal Patria There was a discussion about José Martí and how to confront the merciless global media machine against Cuba.