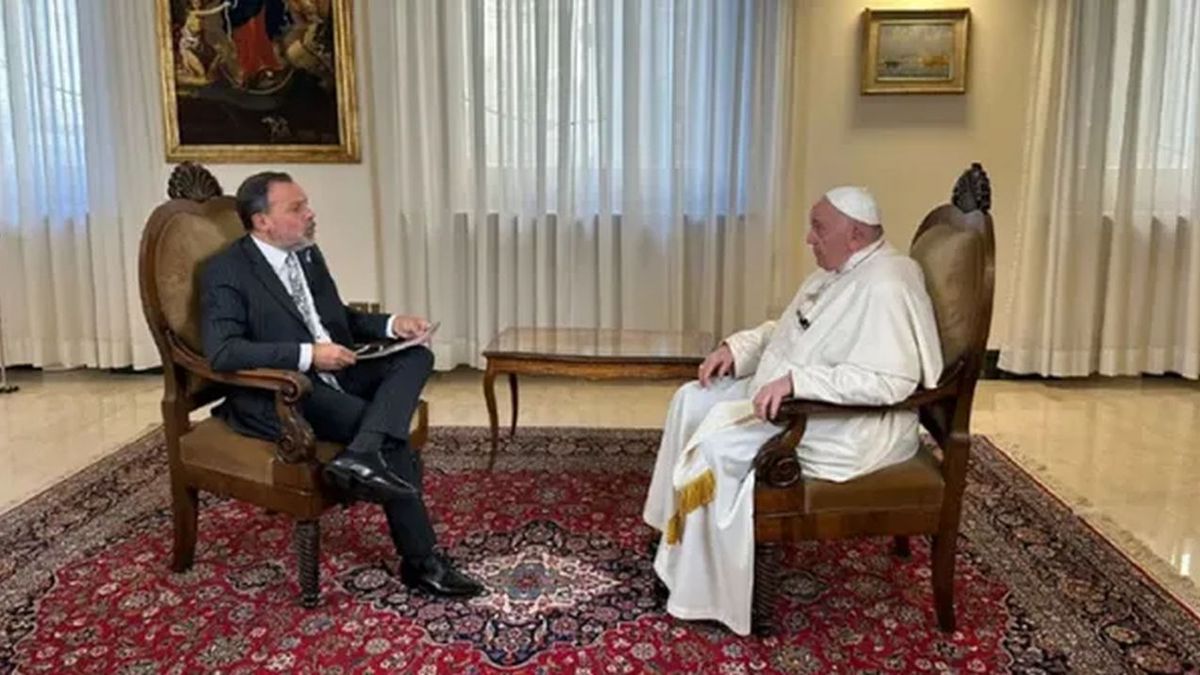 He Pope Francisco He gave an interview to the channel C5N prior to hospitalization for infectious bronchitis and addresses a battery of diverse topics. Among them, Addressing Argentina's reality, he expressed his concern about the "advancement of the extreme right". When explaining that The only medicine to combat it is "social justice".
"The far-right is always reinventing itself because it's centrist. The antidote is social justice, nothing else." Argentina, which celebrated a decade at the helm of the Catholic Church this year, declared the papacy by force.
Of the country's political leadership, Bergoglio asked: "Come together to do something for the country." In addition, he affirmed that Argentines "love prisoners and make internships in anything" and added: "Our internships are harmful and stronger than the main products."
On the other hand, Francisco noted the fragmentation of the polity and the "endangerment of democracy by people who do not have a livelihood who present themselves as the saviors of the homeland." "When a savior comes with no history, be skeptical," he told the journalist.
The Pope urged a return to dialogue and "ethnic politics" and defined "politics as a service, not an electoral division".
"It is shameful for a politician to have so many political divorces, from various parties, changing according to his convenience and presenting himself as the savior of the motherland. He also pointed out that "Politics and religion are not clothes you change, you carry them inside."
George Bergoglio noted hatred within politics and said it was "the result of a strain produced by some bad statesman. Politics is a nobleman's business, and if one abuses it and spoils it, it creates a reaction in the other."
Pointing to the practices of some media, the Pope also warned that no one can go along with slander, defamation and false condemnations. "The media should tell the truth and the opinion of the truth. The ethics of communication is a serious problem," he said.
Regarding homosexuality and the divorced, he also emphasized the inclusion of everyone in the church: "It cannot be divided into departments. Everyone inside, as Jesus says. They are all children of the church."
Finally, he left a reflection on Argentine society. "The question I ask any Argentine is, 'Do you love your homeland or have you lost your sense of homeland?' "Patriotism is reduced to ideologies and that is bad because patriotism is an expression of people." concluded.