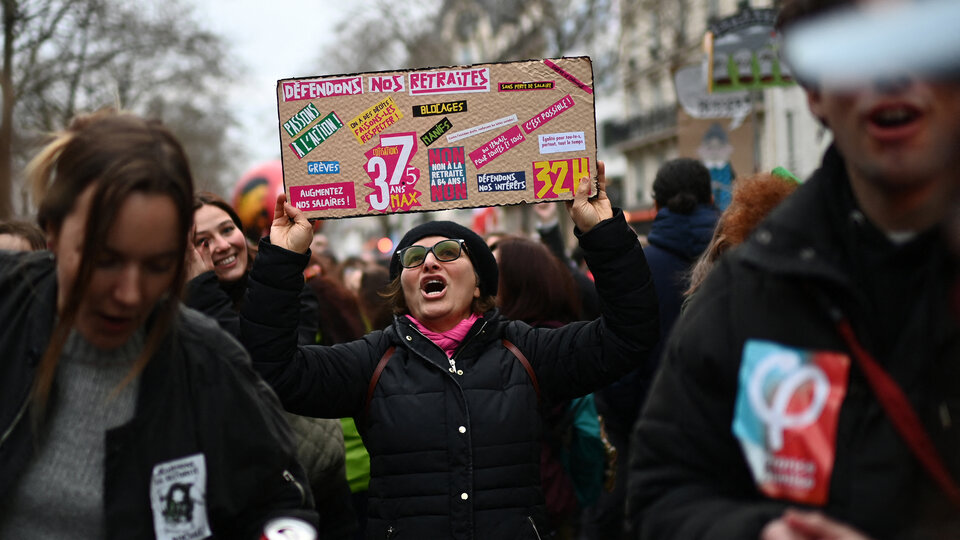 The French took to the streets for the seventh time this Saturday Demonstration against Emmanuel Macron's government's pension reform, rejected by unions demanding a "consultation," while the plan moves through an expedited process in the Senate. Demonstrations were repeated across the country with strikes and pickets, the effects of which were felt for days in sectors such as public transport, aviation, energy and garbage collection.
Unions sought to make clear on Saturday that popular discontent over the reform continued, but the demonstrations were smaller than at other events. According to the CGT, 300,000 people demonstrated in Paris. The Interior Ministry put the number of participants down by 48,000 in the capital and estimated the number of protesters nationwide at 368,000. This last data for unions exceeds one million.
"What's left to do?"he asked himself Philip MartinezIn statements to the press, the leader of the demonstration toured Paris from the Plaza de la République to the Plaza de la Nacion, the head of the protest CGD. "If Macron is so sure of himself, let him consult the French"Martinez challenged the French president.
Dissatisfied though The French Senate approved the bill late Saturday. The text, debated by an expedited procedure implemented by the executive to avoid several amendments tabled by opposition parties to disrupt the debate, received 195 senators in favor and 112 against.
The reform will be debated in a Joint Commission on March 15, which must agree on a common version that will then be vetted by both houses. A key axis of reform promoted by Macron is to delay the minimum retirement age by two years from the current 62 to 64.