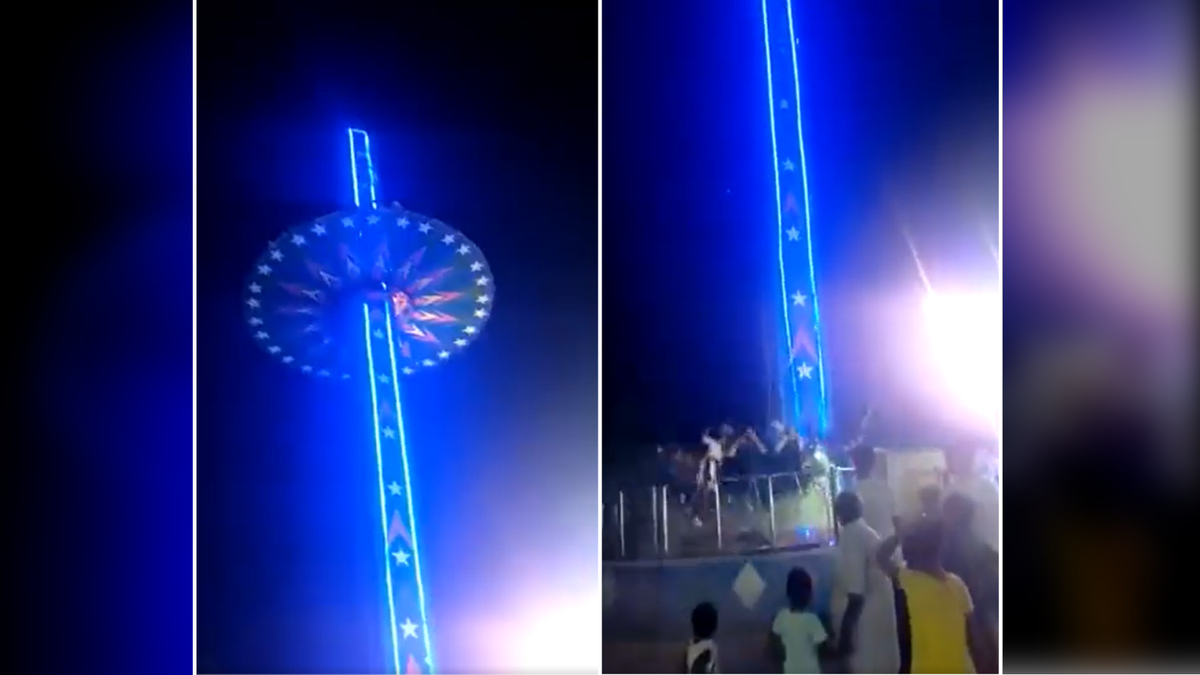 Amusement parks are a great option for both children and adults. Games and machines have been updated over the years and the technology they offer these days is amazing. However, the parks were very expensive to maintain and many were closed due to the epidemic. There are those who say that the budget cuts down on complex fixes and repairs to machines.
Not sure if this is what happened in India, where the accident at the amusement park was caught on video just a few hours ago.
A video taken in Mohali, Punjab, India is going viral on social media. A gravity failure can be seen as the engine fell while it was in operation.
It was a rotating wheel or swing whose safety mechanism stopped working and the wheel, which was at a considerable height, crashed to the ground, hospitalizing at least 16 people, including several women and children.
According to local journalist Nikhil Chowdhury, the condition of one of the injured is critical. The wheel fell from a height of about 20 meters to the ground, leaving the victims with head, neck and back injuries, but luckily – at least so far – no one has been seriously injured. Many of those near the game fled before they could see the building's continued collapse.
This is not the first time that such a situation has happened in India, as in 2019, two youths were killed when a game at the Palvathika amusement park in Kankaria caused a pendulum-like movement to topple passengers. Multiple injuries.