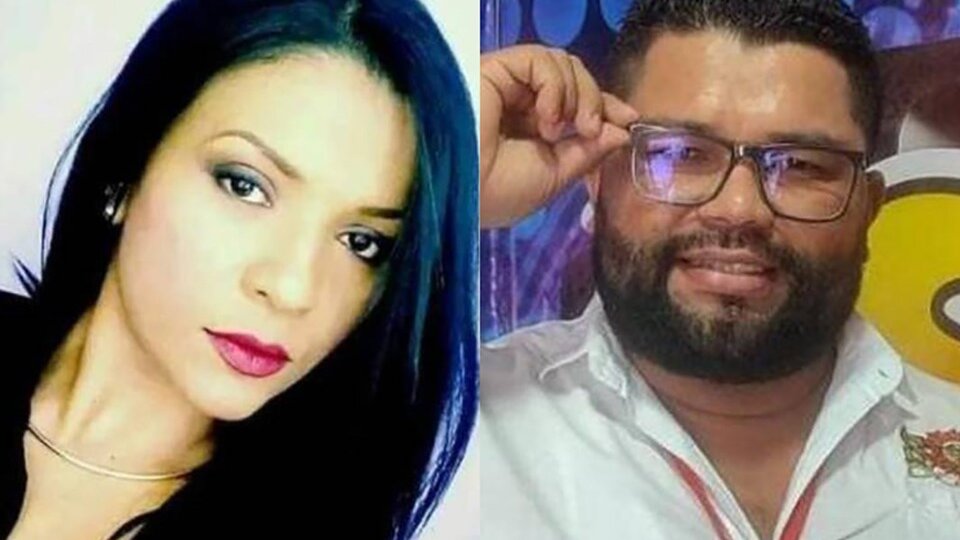 Journalists Tilia Contreras and Leaner Montero They were shot and killed in the early hours of Sunday morning in the Magdalena area, in northern Columbia, in an incident that is still under investigation. Montero and Contreras were returning from attending the festivities for the patron saint of Santa Rosa de Lima in the municipality of Fundación. After leaving the party, two men on a motorcycle intercepted them and shot them several times.
Fundación Mayor Carlos Sierra confirmed that contacts were present at the celebrations and that the incident was under investigation. According to Colombian radio station Caracol, Sierra said, "We have assembled an extraordinary security team to learn the information gathered by the police." Montero got into an argument at the partyAlthough he clarified that he was waiting for confirmation from the authorities.
Montero, who was driving the car, and Contreras, who was the co-pilot, died instantly. As a result of fatal injuries sustained by two motorcyclists who hurled projectiles at them. Both journalists were recognized in the field of Magdalena: Montero was the director and owner of the station and portal Sol Digital Stereo, and Contreras worked in several media outlets in Santa Marta and Bogotá.
As reported by local media Joaquin Gutierrez was also injured in the incident, who was in the back of the vehicle and is recovering from his injuries at Fundación Hospital. Magdalena Police Commander Andres Cerna said he has not ruled out that it was a robbery by social workers. "The third resident's testimony is circumstantial Have a clear hypothesis of the facts and be able to identify the authors", he pointed out.
It is currently unknown whether the incidents are related to the work of journalists or who is behind the killings. There are several criminal groups in the area, such as the Clan del Golfo and other groups dedicated to drug trafficking, such as Los Pachenca or the Officina Caribe. "It is urgent that the police and the prosecutor's office take into account the reporting work they have been doing."Requested by the Foundation for Freedom of the Press (Flip over)
This is the first murder of a journalist in Colombia in 2022. The last, according to Philip, was that of Marcos Efrain Mondalvo on September 19, 2021, which occurred that year in Valle del Cauca, in the southwest of the country. According to the Foundation, since October 1938 with the case of Eudoro Calarza Osa, 162 journalists have been murdered in Colombia for their work.