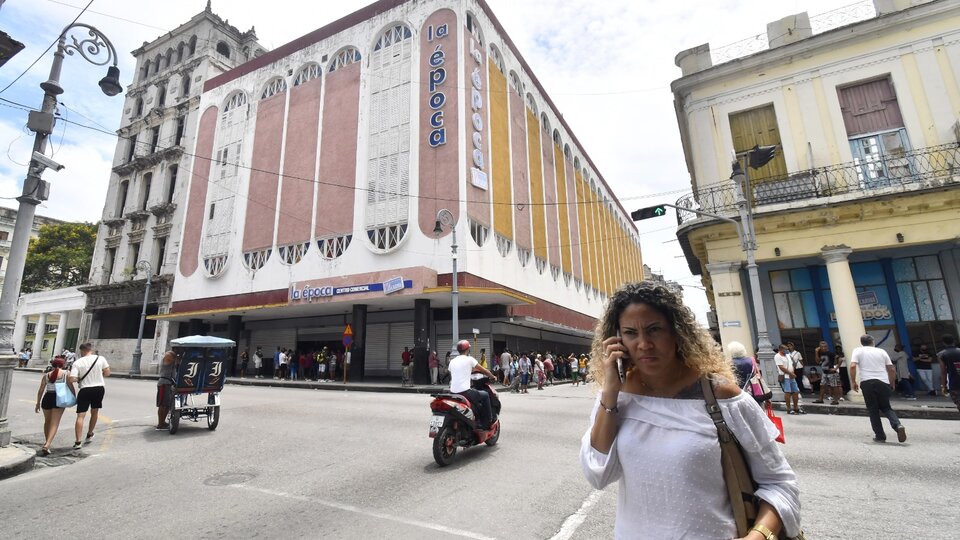 Nearly 60 international guests and more than a hundred Cuban experts will study from Monday to Tuesday Disinformation as part of Havana's "hybrid war against Cuba America's digital blockade of the island".
In its second edition, the "Patria Colloquium" will bring together 59 international guests from 14 countries, including 106 national experts, journalists, communication experts and media and social network analysts, among other academic profiles, on "disinformation systems, hate speech and the digital blockade suffered by Cuba," organizers said in a statement.
"The aim is to dissect new strategies of information aggression against Cuba through fake news and hate-mongering campaigns on social networks," they added. The event will be held at the Casa de las Americas in the Cuban capital.
According to the invitation, "all the resources, digital services and investigative procedures blocked in Cuba" will be analyzed and its purpose is to "impede the country's development in the digital sector."
Besides, Organizers propose "creating an international front of political leaders, progressive governments and experts". It could promote "a new world information order with no room for barriers that hinder people's technological and digital development".
The closing ceremony will take place on the steps of the University of Havana, featuring interventions and messages from various experts and leaders.
Also included will be a concert by the Buena Fe group and a video mapping program with a projection of images on Havana's historic buildings and aerial footage from drones. Both days will be broadcast live on the "CubaPeriodistas" Facebook and "CubaPeriodistas" Telegram groups. After the event, all content will be uploaded to the "Cubaperiodistaoficial" Youtube channel.